Sometimes you just have to start writing, you don't know where the story will go or the words your fingers will type. You see words being typed but you don't know necessarily what it says. The bullshit is uncovered and you are free to write the truth, your truth, or in this case my truth. there is so much on my mind that everything jumbles and I can't control them. One thought, then another, then another…..
Buckle up, it's time for the ride of your life. My thoughts are taking me on another unwanted adventure. I anxiously wait for them to stop, but I'm thinking at the speed of light. I step into a spaceship and stand along the wall. Spinning faster and faster…. The friction won't let me fall. I am glued to the wall and unable to move. My senses have been shut down, making everything seem so surreal.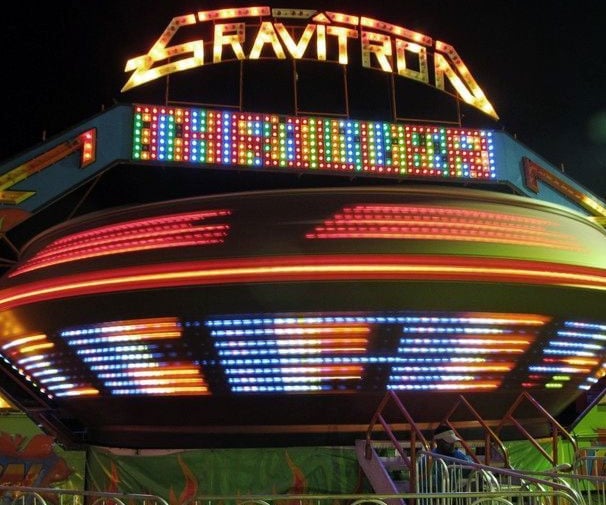 An endless loop that I can't turn off. Until my thoughts become calm and I return to the ground. The ground you ask? Yes, it is true my feet are touching the ground but I am gone. Being present isn't an option for me. Withdrawn from my surroundings, distracted by this vicious cycle, defeated by impotent thoughts.
Forced to live disconnected from reality. I'm absent from my life and stuck in dissociative amnesia. I want to be present, but my mind just wont let me. It feels the need to protect me from all these self-deprecating thoughts.
Some people may know what I am talking about and have experienced what it's like to dissociate. Others, may have no clue what dissociating is. Dissociating is another issue I struggle with because of my disorder (borderline personality disorder).
When you dissociate, you feel disconnected or detached from yourself and your surroundings. When I dissociate sometimes, I even lose touch with my senses. I will look at my hand and my brain wont register anything it touches or that its my hand. The world around you may feel unreal, like you're dreaming. However everyones experience is different.
Dissociation is one way your mind and body copes with an event that is too stressful. People generally develop it from experiencing a traumatic event early in childhood. Someone who dissociates can experience the dissociations for a short or long term (hours to months). For me, dissociating is the main way I deal with stressful moments in my life. I am unable to control when it occurs and because of this I can't remember a lot of my life. Other people may choose to dissociate just for the moment, but for me this isn't the case.
It's ironic, dissociating is how my mind protects me, right? But……
Dissociating made life as a child easier, but makes life as an adult extremely challenging. Not only have I become Dory from Finding Nemo, due to my constant forgetfulness and memory gaps; I also struggle with maintaining a job, focusing in school, relationships, and even my safety. Doesn't sound freeing, does it? Well, after a while its not. I don't know anyone who just wants to merely exist…. We all want to feel alive and experience our lives. But, how can we experience our lives if we aren't even present. How can we experience the joy and happiness this world has to offer if we cant even see the colors around us? Dissociation dulls and blurs the world around us, stripping all aspects of beauty in our lives. There is no color everything is just gray with no emotion.
How are we suppose to feel what the beauty of life is with love, if we are unable to form connections with the people around us. Life without connection can be lonely and depressing.
I've learned to become a warrior and continue to fight through the battlefields. I will come out stronger every time and will triumph the combat zone and reconnect my body and mind.